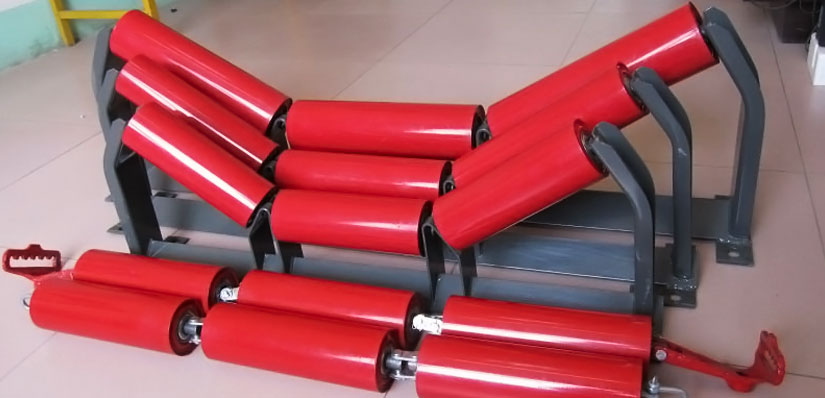 3 Roll Trough Idlers
Spare Parts
Sawhney Industries as a quality-driven organisation is a major force in the manufacture and supply of material handling equipment. We have many years of experience in providing our clients with a diversified range of equipment to cater to the firm in the areas of mining, agriculture, food, quarrying, film and television, mechanical and civil engineering, fishing as well as waste management. We have an upper hand and professional support to make use of the experience in the domain of production of material handling equipments and systems. Our industry experience and quality have helped us notch a top position in the market.
Sawhney Industries have earned worldwide recognition by offering a varied range of products in material handling area. We have a varied product catalogue to support customer requirements when it comes to conveyor idlers. Sawhney Industries majorly work in manufacturing of 3 roll trough idlers. These idlers are produced from high-quality raw materials as polymers; loop take ups and tail units which are procured from industry renowned vendors. Sawhney Industries have established a high-end reputation and is a well-known name among the industry experts for serving clients with high-quality roll trough idlers as support systems.
Roll Tough idlers are put to use in excellent forms in the areas of automobile, iron and steel, food processing, glass manufacturing industries and other similar engineering sectors. Our development as an organization has been systematic through a spotlight focus on a policy of creating indigenous material handling equipment which are at par with the quality benchmark set by leading manufacturing firms for conveyors across the globe. Our possessed range of raw materials has encouraged us to explore new horizons of product manufacturing domains and design efficiencies with no added cost to the product pricing strategies.
Our experts work with enthusiasm, work in teams and aim to maintain cordial relationships with the customers for a long term. We supply the customers with the products that have been well examined and are proven to be of high quality.
Sawhney Industries cater to its large customer base with customised products as per their requirements. The range of products is exclusively manufactured using superior quality material which is sourced from trusted vendors. To add to the benefits, our products have gained industry wide acceptance and are used by various companies and sectors to catering to their needs with high-performance outputs.