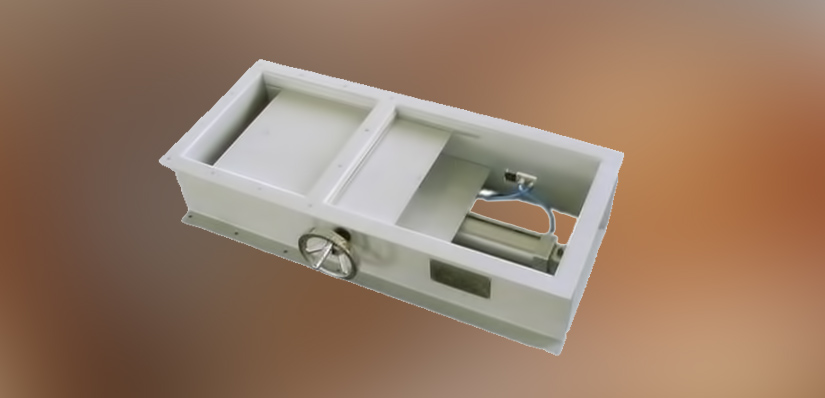 Slide-Gates
Screw Conveyors
Sawhney Industries is one of the main manufacturers of fabricated Electric Sliding Gates and Automatic Sliding Gates. We have an ambition to deal with quality building and construction. In today's time, we are the accredited manufacturers of various products supplied to prominent companies. We have made consistent advances by supplying well functioning and superior quality Electric Sliding Gates and Automatic Sliding Gates.
Features of the slide gates, produced by our company:
Stainless steel type: 304 or 316 frame
Created and designed for minimal leakage in the presence of the environment that is corrosive
Polymer Molded side glide seal
We provide assembled and fabricated stainless steel lined slide gate valves in varying sizes from 3 inches to 48 inches. It consists of stainless steel stems, slide gate, seat and body liner so that it is appropriate for moist or dry materials.
Our company, Sawhney Industries, assures:
Quality products that meet the international standards
High Tech machinery and equipment
A strong team of skilled and trained personnel
Timely completion of assignments
Competitive Rates and Prices
Our products, including Slide Gates, are extensively acknowledged in the market for their high-calibre quality and top-class features like dependability, endurance, tremendous tensile strength, resistance to corrosion and finest finishing. Due to these virtuous qualities, we have managed to create a secure presence in the market in the whole of India, Bangladesh, Nepal, South Africa and Middle East.
Over the past years, our industries have transcended in terms of providing top quality products to the consumers. We are accepted in the market for the production of quality products that match up and meet the industry standards. All this has been achievable due to our strict quality control policy at each level of the production process.

Our endeavour towards quality enrichment can be compiled into the subsequent points:
Sourcing the raw material from steady and dependable vendors only
Gaining maximum customer contentment
Consistent advancement of our products
Reduce the cost of development
Administering modernized techniques of manufacturing
Coaching our personnel regarding the fluctuating and emerging necessities.