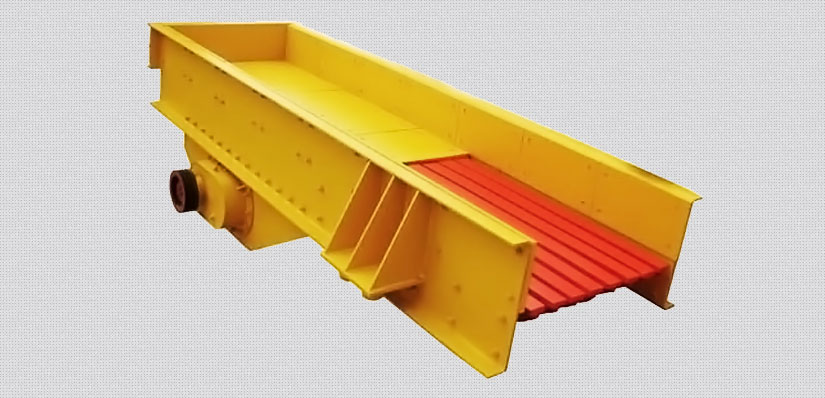 Vibrating Feeder
Bulk Handling Equipment
A vibrating feeder is a machine used to 'feed' raw materials to another machine or process. Sawhney Industries is one of the largest manufacturers of material handling equipment and also stretch to exporting for the same. We provide our customers with an array of products which includes conveyor belts, available in different types and sizes; bulk handling equipment available depending on the load; and spare parts like drag chain conveyor, scissors lift, etc.
These versatile and rugged vibrating feeders have been used extensively for automatic feeding of material ranging from small to large industrial parts. Though, they are the oldest form; they are still commonly used as a known material handling equipment. These feeders are available in standard as well as custom designs fitting according to the needs of the client and have been widely purchased by industrial sectors that require high-speed machinery for their processes.
Some industries that use vibrating feeders are:
Automotive
Metal working
Steel
Glass
Recycling
Plastics
Fast moving consumable goods
Packaging
Our products including the vibrating feeder can be entirely trusted upon because we provide machines which are of superior quality. Our clients from various industrial sectors have achieved a low rate of error and lesser consumption of electricity which in all leads to a higher production level.
Features of vibrating feeder provided by us:
Stable vibrating
Long life
Reliable work
Adjustable force and change of flow for required demands
Produces low noise
Consumes lesser energy
No material splash
Simple structure
Convenient installation
Easy maintenance
Flexible design
These vibrator feeder series are designed particularly for regular use with any hard and abrasive industrial parts through uniform vibrations and flow.
Our job does not end at delivering the products to our customers. We also provide services for repairing and fabricating the same. We have established a stronghold in India, Bangladesh, Nepal and the Middle East. Our top priority is to provide our clients with quality products because that is what they expect and our quality standards are at par with international industries. We deal with all kinds of material handling products which makes us aware of the demand and the needs of each firm according to which we design our products for our clients.