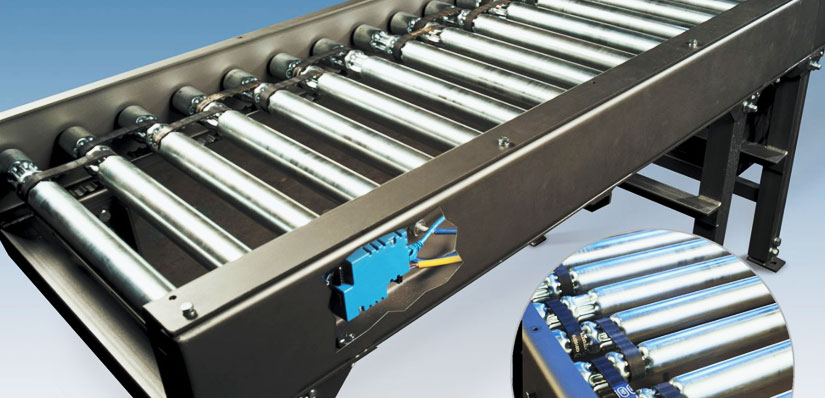 Roller conveyor
Spare Parts
Sawhney Industries is the prime industry leader in manufacturing quality roller conveyors. Roller conveyors fall into the category of conveyors that are used in food, coal, and similar industries. At Sawhney Industries, we design and manufacture products which are high on strength and durability. Our professionals are experts in the art of engineering as well as manufacturing the roller conveyor. We supply an exhaustive line of products that enable our customers to experience high-performance product buy decision.
A roller conveyor can be further classified as powered and non-powered versions that can be manufactured according to the requirement of the client. Sawhney Industries provide products that are manufactured using standard precision bearings for heavy loads that is 250 kilograms and above and also develop pressed bearings for lighter loads. Our organization offers one of the most economic and reliable roller conveyor products used for long term applications and sustainability. Our roller conveyor units possess exceptionally high capacity that transmits the bearings for pressuring and precision with much ease. Our products are manufactured with the ability to absorb the high axial thrust loads with the help of integral spherical roller thrust bearing that absorb the required power.
Our organization offers different combinations in terms of all pitch, diameter, and large frame width roller conveyors. Our products are loaded with springs that have hex axle and round axle. At Sawhney Industries, the roller conveyors are manufactured with appropriate profile correction to comply with the most modern methods in the the form of computerized techniques that result in the production of greater transmission efficiency and capacity development in the products.
Our products are embedded with the unique features of
robust designing and construction
high load bearing capacity
computer aided design for precision
low maintenance requirement
smooth functioning
durability with lower replacement rate
High efficiency
wear and tear resistance
High accuracy levels
excellent transmission for more power transfer
Our organization, Sawhney Industries, is engaged in the business of serving the clients with a vast range of roller conveyor items which are fabricated using high-quality cast iron which is procured from renowned industry vendors. We revel in the fact that we serve our customers with superior quality products, on-time deliveries and a price range with least cost.