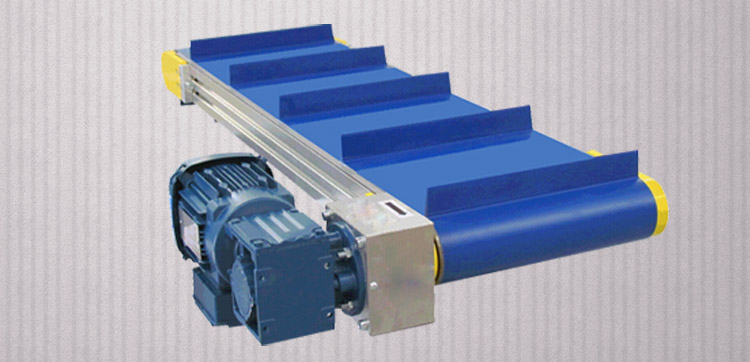 Conveyor Belt
Bulk Handling Equipment
The conveyor belt is a medium of transportation of goods over a large distance using two or more pulleys along with a continuous loop about which the belt conveyor rotates. The belt and the material on it move forward with the help of pulleys that are powered.
Using highly precise machineries and latest technology, Sawhney Industries manufactures best quality conveyor belts. We offer our clients best quality of conveyor belts that carry customized parameters in accordance with the demand of clients. Finest components are being used to manufacture these belts. We acquire raw materials from various trusted vendors of the market. Our products are manufactured as per the international standards. We stringently test our every product to ensure their supreme quality. Belt conveyors fabricated by us come in variant dimensions, size and length in order to meet customer's requirement. These belts are used in transporting loads from one location to another in line production. Belt conveyors are very easily adapted to the natural contour of the ground and are capable of operating over large distances. Our experienced team is always there to guide you with your project to together build a perfect product as per your requirements. These dynamically balanced conveyor belts are very efficient in clean rotation and ensure high efficiency in carrying bulk materials and diverse unit loads. The conveyor belts made by us are widely in demand in various industries. They are available in different types like flat, trough, inclined portable and movable to meet various customer demand. Due to our long experience in this field, we manufacture not only high-quality conveyor belts but also the most durable ones in performance. Our highly knowledgeable and experienced engineers build these valuable and efficient products at an affordable price.
Our products are catered to meet the requirements in the following fields:
Cement, steel, sugar mining
Construction
Paper and pulp
Pharmacy
Other light and heavy engineering
Transportation
Storage of flat-bottomed load and many more.
The belts manufactured by us are characterized as:
Dimensionally accurate
High load bearing capacity
Strongly built
Minimum maintenance
Durable
High Speed
Light weight
Low noise
Reasonable price
Labor saving
Low maintenance
Simple in construction
High handling capabilities
Our products are in high demand among the customers due to their longer service life, excellent performance, and sturdiness. Hence, it is very profitable to invest with us. They are widely in demand in foundries, mining operations, coal handling plants, bagasse handling, and packing industries.