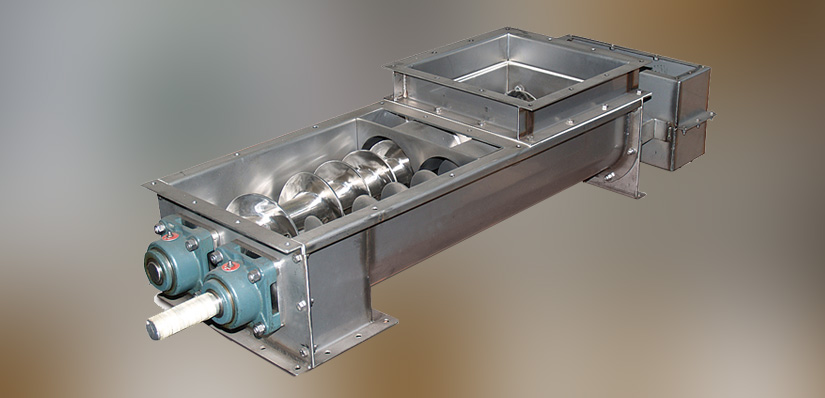 Squarespace
Screw Conveyors
Sawhney Industries are expertise holders and possess the required technical knowledge in manufacturing square space products with a variety of specifications. Every square space product is built with the same level of dedication and differentiated features to establish high-level quality norms among the buyers of our products. Our manufacturing professionals make sure that product specifications are met and promise you with a guaranteed zero level of defect in any item. For square space items, we deal with the customers who are into cement, food grain and coal industry. For superior customer satisfaction, we provide you with assistance with third party inspection or certification of various products depending on the customer requirements.
Sawhney Industries is a company credited with high-quality product certification. Our industry accredited company is committed to the highest level of the quality providence for our equipment. We, at Sawhney Industries, follow quality standards laid down by industry regulators, and you can expect the same for square space equipment. Quality assurance is a vital element of our manufacturing process and begins with the selection and development of excellent machinery and tools.
The Square space equipment works in excellent form as a structured conveyor with high-performance attached blade setup connecting the former to a central shaft. This all forms up in the shape of a screw. The square space equipment bear the tremendous work hour strain when fully supported and powered with the help of compatible range of gear motors. The machine rotates in uniform motion with equal time interval gaps and hence results in pushing the material in a forward direction. Such equipments are used to convey materials like cement, food grains and coal ash.
We at Sawhney Industries provide for different types of industry production equipment, and square space equipment is our core expertise area in the business of conveyor manufacturing. The square space product is manufactured from high-quality raw material at our organization. Square space equipments are majorly put to use in common food and coal machine tools and heavy food manufacturing industries. Sawhney Industries have been appreciated by the customers for manufacturing of square space equipments that are widely acknowledged for flawless designs, abrasion resistance, and long-term service life. Sawhney industries will provide you with square space equipments which have been exclusively designed as per customer needs. We offer one of the most economic and reliable square space products used for long term applications and reliability.