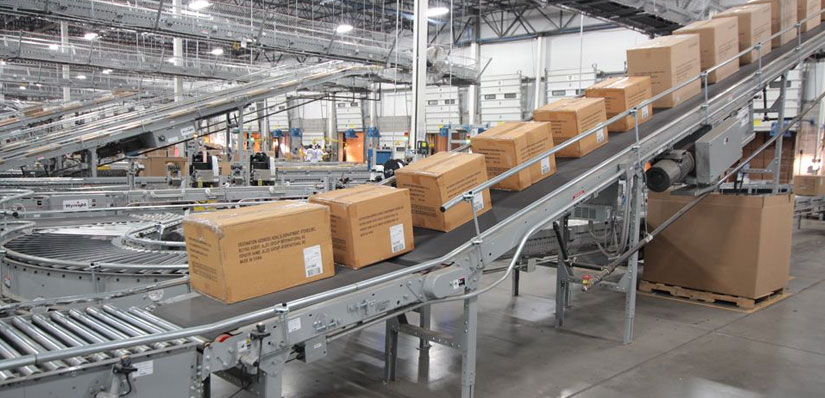 Belt Conveyor
Conveyor Systems
Sawhney Industries deal in manufacturing premium quality Conveyor Belts which is commonly used in various application to handle material. They are used for carrying hi-grade materials that ensure high durability, reliability, strength, resistance to any weather condition, good trough ability, flexibility, fast and saves time and energy. Conveyor Belt application touches especially in industries, manufacturing units, warehousing and are reliable to the greatest extent due to the fact that these have a wide capacity range and very much customizable. Conveyor Belt is known as the most modern material handling system for transferring light or medium weight loads between levels, department, and buildings.
Conveyor Belt is known for its durability and reliability, used in material handling for automated distribution in a more efficient manner in warehousing and manufacturing unit. These type of systems are considered as a labor saving system that allows large volumes to move rapidly through a process, allowing companies to ship, receive higher volumes with small storage space and with less labor expense. Conveyor Belts are commonly used in postal sorting offices, airport baggage handling, transport product in a straight line or through change in direction. For certain application they can also be used for static accumulation or cartons. They help speed up the work in an efficient manner without any glitch or having to worry about how to ship heavy loads.
Since its inception in the year 1981, Sawhney Industries is known for reliability and technical excellence especially in Conveyor Belt. While manufacturing our company uses and maintains the high standards of quality of raw material to give a sturdy and quality output. Moreover, backed by a highly skillful team, our company by leaps and bound have occupied a special space in the industry of manufacturing Conveyor Belt. Over the years of manufacturing Conveyor belts, we have garnered extensive industry experience and knowledge that has to enable us to manufacture a multitude of Conveyor Belts.