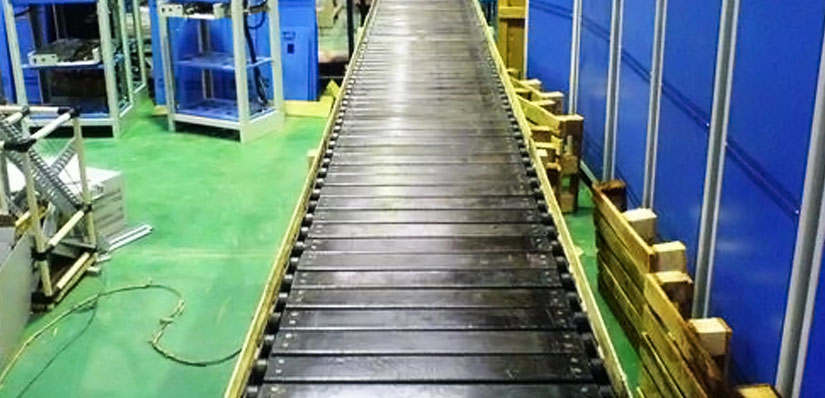 Assembly Line Slat Conveyors
Conveyor Systems
Sawhney Industries was established in 1981 and are one of the most renowned manufacturers and exporters of material handling equipment. Our products consist of a wide range of products including Bulk Handling Equipment, Conveyor Belts and Spare parts like Drag chain conveyor, Scissors Lift, Screw Conveyor, Ash Blender, etc. We also provide services for the repair and fabrication of all the equipment provided by us apart from carrying out turnkey projects.
Multinationals highly trust our company for the superior quality of their machinery and excellent features like reliability, high tensile strength, durability and high standard of performance also with best finishing. We have also established a strong market in India and Bangladesh, South Africa and Nepal.
Our wide range of product handling equipment consists of Slat Conveyors, which is specially used for Assembly Line Slat Conveyors and production procedures. These conveyors are highly praised for long lasting quality, good service, and dependability. Our scale of conveyors is solely designed to meet the demands and needs of our customers. Heavy Duty Slats are mounted on twin strand chains along with additional support brackets and wheels for smooth transportation with high loads.
Features of assembly line slat conveyors:
Low maintenance costs
Do not require regular oiling
Slip-proof pulleys
Fast uninterrupted speed
Easy to use
Strong construction
High-quality performance
These conveyors are fabricated by a team of experts and engineers, who ensure best services to the customers which are at par with international quality. Heavy duty slat conveyor ranging from 75mm to 3000 mm width are available with multiple lengths. The load the conveyors can take is up to 100 tons. These conveyor belts are available to a wide variety of clients and feature even in the use of standard bearings. These roller conveyors have a long lasting operational life. These conveyors belts even come without lubrication and can run as dry operations thus making these belts ideal for machining and packing lines.
Additional features:
Designed for heavy loads
Conveyor belts available in two as well as three-ply constructions.
Used to efficiently transport heavy loads using these rollers
Can be used in AC and refrigeration, mechanical and many other industries
At Sawhney Industries we ensure to provide you best services without complaints and on time services. We also provide repairing services for our products.